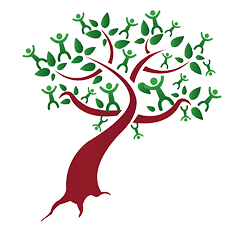 Coaching vs. Counseling.
There are a myriad of approaches for helping us heal the past and lead more satisfying lives. While coaching and counseling are similar, they have a very different focus. Counseling is a psychotherapeutic approach that focuses on emotional conflicts, dysfunction and pain. It goal is to bring one to a normal level of functioning and often focuses more on the past than the present. Most often counseling is done in person.
Coaching focuses more the fulfillment of dreams and goals that drive your actions towards the future. It is more educational and supportive in helping you integrate new actions into your life. Coaching is done with individuals who are already functioning fairly well and can easily be provided either in person or on the phone. Instead of the past being a source of stress, it becomes a source of direction by stimulating the creation of new intentions and goals.
If you have any questions as to whether which approach is most appropriate for you, call and we will discuss your best direction.
Coaching Programs
I coach two programs, "Conscious Uncoupling" and Calling in "The One". These two programs are oriented towards individuals in two specific stages of relationship growth: Breakup, and Calling in "The One" —first of yourself, and then of your love.
These processes are part of a broader path of relationship growth. One process is consciously uncoupling from the false, outdated patterns of the past, and transforming them for growth, for a more positive future. The second, Calling in "The One", helps you to better love yourself by discovering the truer you, your character strengths, your values, your wishes and dreams. Once you are aware of the truer you and what you want, you will be more able to attract a healthy relationship.
If you would like more information about either of these programs click on the link buttons below. Both are adapted from programs created by Katherine Woodard Thomas. I am a certified "Conscious Uncoupling" and Calling in "The One" Coach personally trained by Katherine Woodard Thomas.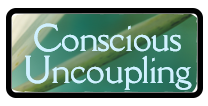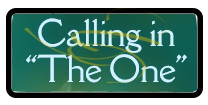 ---