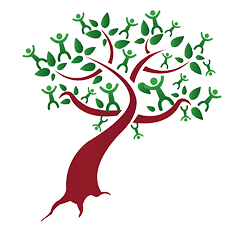 Welcome,
Are you sad, down, or stressed out? Are you feeling stuck? Are you struggling with family problems? Do you experience conflict in your relationships? At Positive Family Dynamics, we help you tap into your deeper strengths and use your challenges to evolve and grow.
When you take the courageous step to get help, you need support to bring out your best. I help individuals and families discover their strengths, increase positive relating, and find purpose in their lives. My approach helps you to search for the deeper truths that free you to better appreciate yourself and your family.
Sign up below to get my special report: "Discover Your Hidden Strengths".
This special report gives ten key tips to build your confidence, increase optimism, create more
enthusiasm, joy, and harmony in your life.  Imagine how you will FEEL when:
Your depression and pain has been relieved
Your meaningful, effective communication helps you and others feel understood
You replace shame, fear, and separation with optimism, connection and joy
Your fighting is replaced with the joy of creating
You know how to take action to create big shifts.

CLAIM YOUR FREE REPORT – TODAY!
Fill out the form below and click the button . . .
You will immediately receive the report "Discover Your Hidden Strengths"!




Your information will not be sold or shared with any unauthorized third parties. (We hate spam as much as you do.)
Dr. Alice G Vlietstra 314-729-2855 12131 Dorsett Rd., Ste. 220 Maryland Heights, MO 63043
Disclaimer: The information provided in this site and newsletter is designed to be intellectually and conversationally stimulating, and for entertainment purposes only. It is not intended to replace the advice and care of a mental health professional and is not intended to be used for diagnosis or treatment. There is no acceptable substitute for seeing a local therapist for mental health issues. Copyright (c) 2017. Alice G. Vlietstra, Ph.D.
---